How do I apply available credit


HOW TO CHECK AVAILABLE CREDIT?
1. Log in to website
2. Once log in you will see the 'Available Credit'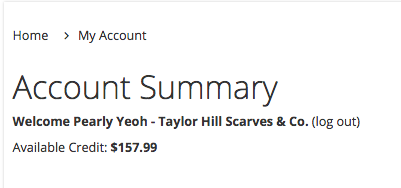 HOW TO APPLY CREDIT AT CHECK OUT?
3. Shopping - Add items to cart
4. Once you have finished adding items, 'Checkout Now'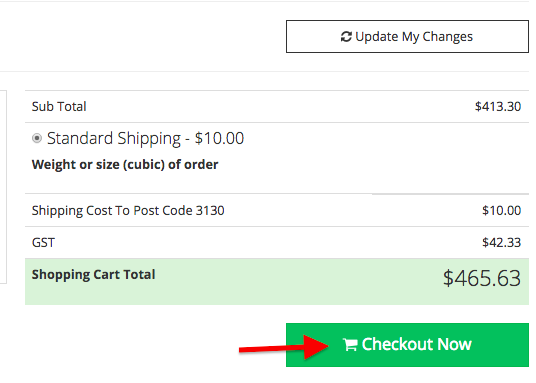 5. At Secure Checkout Page
5.1 Step 1 - Check your details are correct
5.2 Step 2 - Let us know if there is any delivery instructions
5.3 Step 3 - Apply Credit to your final figure and Check Out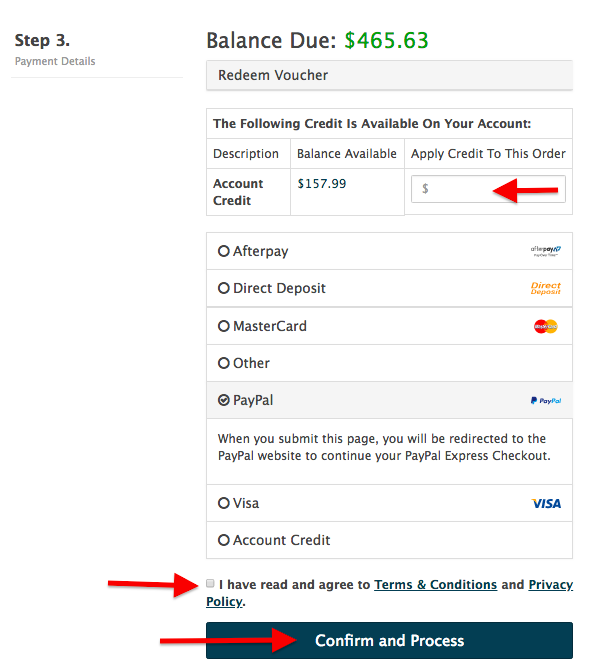 6. You will receive an email with the Invoice confirmation.
7. Any questions, feel free to contact us.