About Us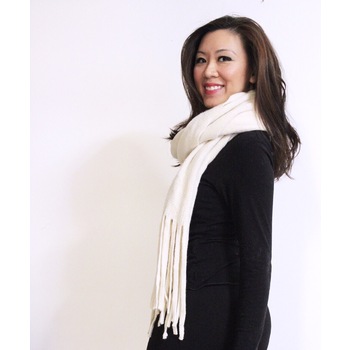 Taylor Hill Scarves & Co. is an Australian based wholesale company specialising in scarves and accessories. The business was established in June 2010 by scarves and accessories aficionado Pearly Yeoh.
She is originally from Malaysia, she came to Australia to study and obtained her Bachelor of Arts (Communication – Advertising) degree. Upon graduation, she was offered a sponsorship to work with a publishing house in Melbourne. After a year, she fell in love with the country and decided to stay on. Having worked in the publishing industry for many years, Pearly, aka 'the Scarf Lady', decided it was time to follow her heart and share her passion for accessorising with like minded retailers both locally in Australia and internationally.
Coco Chanel: "In order to be irreplaceable one must always be different"
The words of Coco Channel were inspirational in the establishment of Taylor Hill Scarves & Co, which echo Pearly's personal passion shared with fashionistas everywhere. She is particularly passionate about scarves, as they are versatile and their uses are endless. They can keep one warm in winter, but are also a wonderful way of expressing individual personal fashion style all year round. Visit our Blog page for creative scarf tips, photos and videos to inspire and help bring out the unique inner fashionista.
We source our scarves from around the globe and we are always on the lookout for new products. Our collection is constantly evolving as Pearly keeps on the pulse with the latest fashion trends. There will always be a diverse and exciting range of products to choose from.
We love working with clients who are as passionate about scarves and accessorizing as we are and are always happy to receive feedback on our products and service. Please don't hesitate to contact us.