#Ihaveembraced : Healthy Self and Body Image
Date Posted:24 June 2016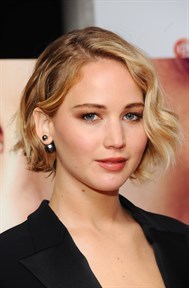 This is a very different article to all our articles related to scarves. This is a topic which I am very passionate about. This blog is inspired by an interview with Cindy Crawford, about how she is worried
her children will be influced by today's "very thin" catwalk models. Hence, she is making a "conscious" effort to teach the youngsters about healthy body images. She wants to be a role model for her daughter, by promoting a healthy body image.
In a day and age, where worldwide media is promoting thinner is better, instead of empowering us to truly embrace who we truly are as individuals. This is a blog about how I feel about this issue. Irregardless of your size, culture, ethincity, education level, experiences and language, you are uniquely you and special. You are beautiful in your own way, just like there is no two same finger print in this world.
While doing research for this blog, I can across Body Image Movement by #Tarynbrumfitt. She is creating a world where people can truly embrace who they are, through the movement called #Ihaveembraced. Taylor Hill Scarves & Co. as a company will join the movement to promote a healthy self and body image for both ladies and men. This is the core of why Taylor Hill Scarves & Co exist, where there is no sizing issue, everyone can wear a scarf, it is one size fits ALL.
Quotes from Lena Dunham: "Body as tool to do the stuff I need to do, but not the be all and end all of my existence." From: Mirror mirror
Read what these celebrities have to say
Jennifer Lawrence
"She's become an icon to girls everywhere, and for all of the right reasons.
I think when it comes to the media, the media needs to take responsibility for the effect that it has on our younger generation, on these girls that are watching these television shows and picking up how to talk and how to be cool," she said to Barbara Walters in an interview last year. "… And the word fat! I just think it should be illegal to call somebody fat on TV. I mean, if we're regulating cigarettes and sex and cuss words because of the effect it has on our younger generation, why aren't we regulating things like calling people fat?"
Jennifer, who has refused to lose weight for roles, also fought for her Hunger Games character to have a more realistic figure in an effort to set a positive example to younger fans". You rock, #JLaw #jenniferlawrence Read more
Kristen Bell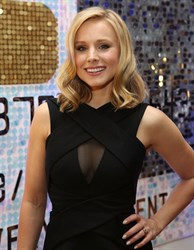 The hot star from Veronice Mars
"It was absolutely refreshing to hear that losing her post-baby weight wasn't her top priority, since many women feel self conscious about the way their body looks after giving birth. With most celebrities, they have all of the time and help in the world to morph back into how they looked nine months prior, but it's unrealistic to the majority of new mothers today.
I had to surrender to not worrying about the way I looked, how much I weighed, because that's just part of the journey of having a baby. I am not a woman whose self-worth comes from her dress size, she said last year to Huffington Post". #kristenbell Read more
Rebel Wilson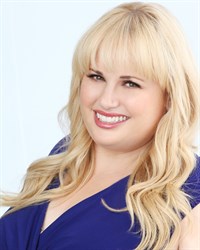 I think she is incredibly powerful, because she is breaking all the Hollywood styreotypes, when it comes to size. She manage to be successful by embracing who she is and is very confident with that, I think that is sexy and powerful. How many skinny people have her self confident and why don't they?. I am in no way encouraging people to binge eat, but rather be comfortable in their own skin. Health over cloth size.
"When it comes to body image, I don't really care what I look like that much, and I think women out there should just be happy with the way they look. They shouldn't really try to conform to any kind of stereotype. Just be happy and hopefully healthy." #rebelwilson Read more
Kate Winslet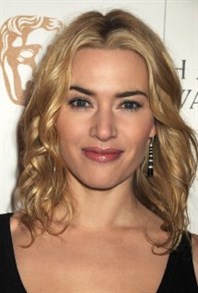 "In an interview with Vanity Fair Italia in 2012, she opened up about some of the pressures that Hollywood starlets have in regards to being on a strict diet and exercise regime.
I believe it is important to go on insisting that normality is not what we are exposed to," she said. "Honestly, among my acquaintances there is no woman wearing XS. No, sorry, there is one: my daughter. The point is that Mia is 11 years old.
Kate stated a few times that she never thought she'd be an actress, since she was a heavyset child. Perhaps this is why she's such an important icon for women today – she proved herself wrong. Despite the fear and the doubt, she overcame her own doubt and became the stunning, talented icon she is today". #katewinslet Read more
Beyoncé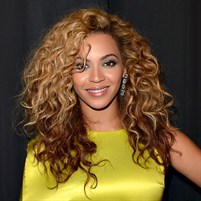 "She tackled the topic through her visual album this past December.
"Blonder hair, flat chest/ TV says bigger is better/ South Beach, sugar free/ Vogue says thinner is better," she sings in Pretty Hurts. Meanwhile, the pageant-style video shows judges measuring Beyoncé's stomach with tape and focusing on her thighs, while trying to prep her for the stage.
In the past, Beyoncé has opened up about her personal weight issues – however, lyrics like "Perfection is the disease of the nation" have proven that she's moved beyond her doubts and realized that you can be an absolute rockstar regardless of your size".
Watch her video, it is very powerful. There is a part when she was asked the question, What do you inspire to be? She answered "Happy" and I think that is how a lot of people want to feel. #happy #beyonce Read more
Rihanna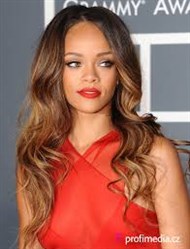 "Rihanna has spoken about the fashion industry being full of very thin women and how this negatively affects the body image of women over the world. She also stated that for most women and girl, size zero is not healthy and attractive and therefore should not be sought after. Rihanna urges girls not to fell pressure from fashion industry to be thin".
Media plays a very big part on girls self esteem and self confident.
#riri #rihanna Read more
Article references and content taken from
Mirror mirror: http://www.mirror-mirror.org/barbie-and-body-image.htm
Hello Giggles: http://hellogiggles.com/10-female-celebrities-amazing-views-body-image
Body Image Movement: http://bodyimagemovement.com.au
Sunday World: http://www.sundayworld.com/worldwoman/fashion/cindy-crawford-s-healthy-message
Images from google
#JLaw #jenniferlawrence #kristenbell #rebelwilson #katewinslet #beyonce #riri #rihanna #lenadunham #quotes #happy #happytobeme #embracingme #embracingwhoyouare #confident #selfesteem #selfrespect #inspiring #motivation #inspiration #rolemodel #scarves #scarf #bodyimage #image #body #feelgood #insideout #respect #bekindtoyourself #kind #you #ihaveembraced #taylorhillscarves #taylorhillscarvescomau
---
Leave a comment