How to take Care of Your Scarves
Date Posted:17 June 2016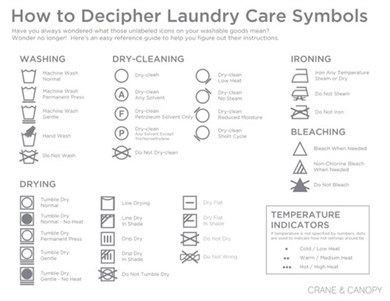 Scarves are one of the most versatile fashion pieces anybody can ever have! You can use one scarf for many purposes and match it with many different outfits. In fact a scarf will transform and jazz up a plain
everyday outfit to something that speaks character and style. Scarves are one of the most versatile fashion pieces anybody can ever have! You can use outfit to something that speaks character and style.
That being said, it's very important that you take good care of your scarves so that they can last for a lifetime! Here's how.
If the label of your scarf says 'dry clean only', then you shouldn't wash it at all. Most of the time, you will find that label on silk scarves. Take a look at some of your scarves, if they have gone through a hand-dye process, then dry clean those, because they could bleed when washed and it could ruin the design completely.

If you do need to wash a scarf, then make sure that you do it properly. Dip it into a hand wash detergent mixture for about a minute or 2 and then take it out. Don't wring it. Place it inside a towel and roll it up a bit so that you can get rid of extra moisture and then hang it out for air drying.

If a scarf gets a stain, use a bleach-free stain remover to fix the problem. Do it cautiously with a cotton bud or something similar.

If you want to press your scarf, make sure that you take a look at the fabric type. Silk scarves may be pressed but under light heat only. Nylons and similar artificial fabrics should be handled with more care. You can see pressing instructions on the wash care label on individual scarf.

If a thread gets pulled (which happens to heavy scarf users like me, all the time), don't panic. Simply pick on the loose threads and pull while moving it in a circular motion. You can also try to put the thread back in especially if you have a bit of knowledge on stitching. Just make sure that the threads won't go lose again and ensure that the knots of your stitches are secured.

Photo courtesy of Crane & Canopy:

Ever wonder what those cryptic symbols on the tags of your washable goods mean? Those symbols are care instructions that follow an international standard that was brought about in the 1960s when scientific revolutions in textiles created a never-before seen boom in fashion. With it, came the need for more washing & drying options. Whether it be machine wash gentle, drip dry in shade, or dry-clean with no heat, the handy chart will help you decipher all the symbols on your care instruction label!
Pretty simple, right? It does not take much effort to take care of your lovely scarves, especially if you get if from good quality scarf brand.
---
Leave a comment