Facemask and You
Date Posted:14 July 2020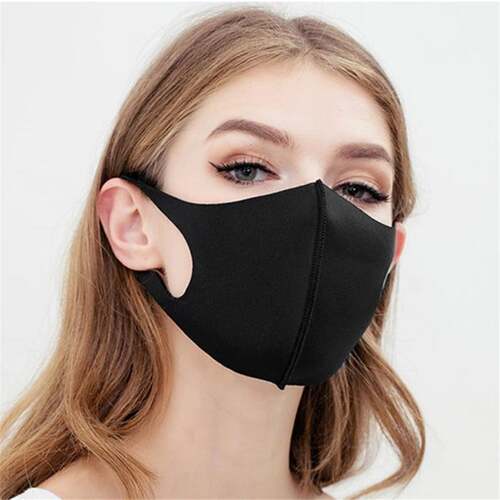 World Health Organization
On June 5, 2020, WHO began recommending the use of face masks stating that "masks should be used as part of a comprehensive strategy of measures to suppress transmission and save lives.
We are under the government's order to wear masks in public. Not all masks are created equal, and levels of protection vary. There are two important things to consider when determining the effectiveness of any mask: the filtration level and the fit.
Filtration: The filtration level defines the percentage of microscopic particles and droplets that are prevented from passing through the mask. The higher the filtration level, the less likely it is for virus-causing particles to permeate the mask, making viruses less likely to spread.
Fit: A more fitted mask helps to stop virus-causing particles from seeping out of or into the mask through open spaces on the top, bottom, and sides of the mask. Additionally, even though facemasks are often referred to as mouth masks, it is important to note that masks must fit over both the mouth and nose to be effective.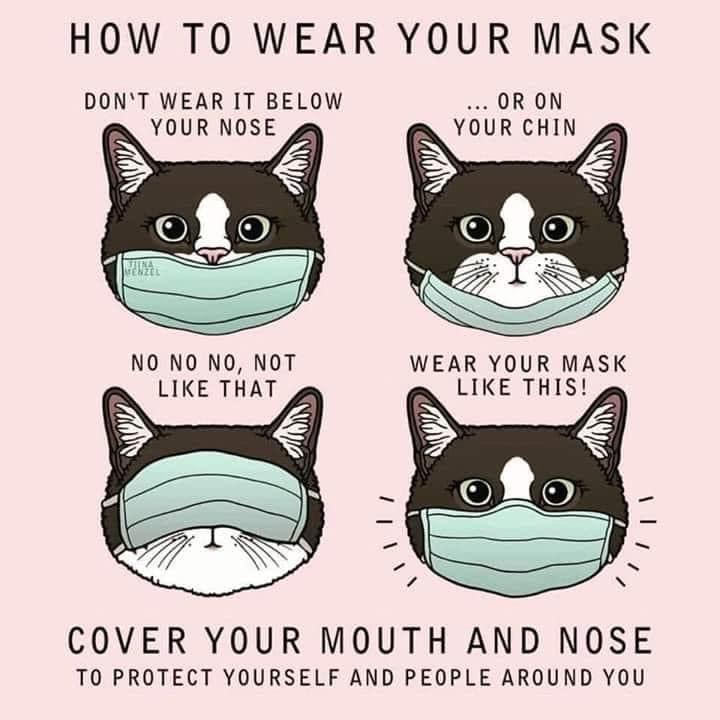 Getting used to wearing a facemask can be difficult. Here are some pointers to help determine whether or not your face masks fit:
Masks should be snug to the face to create a better seal, but should not be tight enough to severely restrict breathing. Note that all face and mouth masks will restrict breathing to some degree; this adjustment may take some getting used to.
The fit should be tight enough on the bridge of the nose to ensure the mask stays positioned on the face comfortably.
The ear bands must be tight enough to ensure the mask stays in place.
A facemask must cover both the mouth and nose to be effective.
Facemasks do not need to cover the chin, however, if your mask covers your chin it will create a more complete seal around the face.
How to Wear Facemasks with Glasses
If you wear glasses, you have likely noticed that your glasses get foggy when you're wearing a face mask. This is because wearing a mask sends your breath through the gaps in the mask. There are a couple of things you can do to help prevent your glasses from fogging up:
Make sure your facemask is tight enough and fits well. This will help to minimize gaps around the eye area.
Strategically place your glasses on top of the mask to block the gaps under the eyes and make your mask more fitted to your face. It will take some trial and error, but once you discover the correct position, this is a very effective way to keep your glasses from fogging.
How to remove the Facemask
As important as wearing a facemask for prevention, the way you remove your facemask is just as important. Do not touch the outside of the facemask, as particles might have landed on the facemask could be harmful. Carefully remove the mask from both ears and folding it inwards with the outside folded inside, and safely throw the facemask mask if it is disposable one or wash the facemask immediately if it is a washable facemask.
Staying home is only part of the solution for "flattening the curve". Many of us still need to go to work and run the occasional errand, such as getting groceries or checking the mail. To protect yourself and your loved ones from COVID-19, be sure to continually wash your hands, don't touch your face, and wear a mask to protect yourself. While a facemask cannot necessarily prevent you from catching a virus, wearing a mask in combination with other safety measures for coronavirus can effectively help you do your part to flatten the curve.
Notice: Each person is recommended to have 2 each, one to wear one to wash. Do ensure hands are and clean, before touching and putting on a mask. Face mask should be washed after every use, do not reuse face mask unless washed to avoid danger of contaimination.
We hope you and your family/friends remain healthy and safe during this time.
Check out our range - click on the colors: Black, Pink, and Grey We also have kids.
---
Leave a comment