DIY Challenge: What to Do With Old Scarves
Date Posted:8 June 2016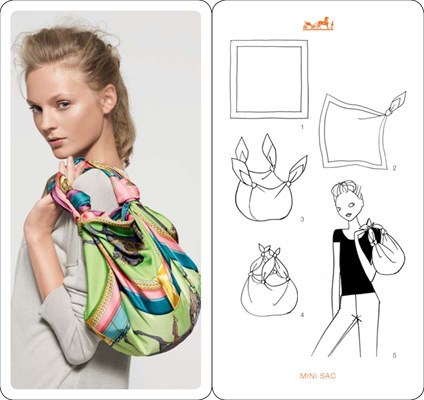 Got some old scarves lying around? Think twice before throwing them out! Here are great DIY ideas on how you can reincarnate your used scarves into something else!
Scarf Satchel
Thank you Hermes for this little trick. You can use any old scarf, a square or a long scarf folded in half. Then tie knots at the four corners as the photo shows. The tie the two opposite side together. Walaa... now go out and show them off.
Statement Necklace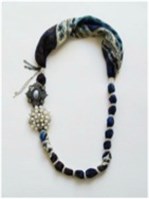 Statement necklaces have become popular over the past few years. This is a great DIY project for silk scarves because they're light and easy to decorate. You will need a thin chain (something you can easily cut with accessory pliers), some decorative pieces (which you can get from old rings, necklaces, brooches or other jewelry pieces), plus a needle and thread.
Simply take the old scarf and loop the chain around a portion of it. Secure the loops by sewing them in place. Once you're okay with the length of that portion, take one or two of your old decorative pieces and sew them anywhere you want. Just make sure that you sew seamlessly so threads don't show.
Scarf Flats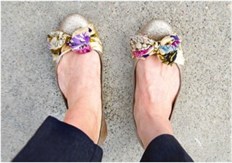 I love flats because they are super comfy. I had a favorite pair that had ribbon accents which I used to wear thrice a week. The ribbons have worn out and it didn't look so pretty anymore, but it was still the most comfortable flats I had. So when I saw this DIY project online, I did it immediately!
I took an old scarf and cut it into 4 lengthwise pieces that were about 6 inches long. I sew the ends on the sides of the flats and then tied them into a ribbon. You can use a glue gun to secure them into place.
Scarf Pillows
I saw this from the Martha Stewart website and I instantly wanted to do it because I had a lot of big scarves lying around that I don't use anymore. I simply took some of my bedroom decorative pillows and measured the size required. Imagine how an envelope looks like and sew that scarf that way from the inside. When 3 sides are done, insert the pillow inside and press out all the corners then sew the last side seamlessly.
Scarf banners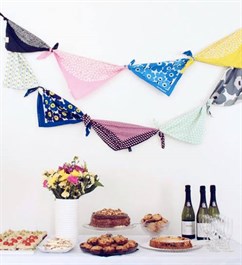 Spring summer is here, it's party time. If you have many old scarf which you are about to bin, cut them into squares and tie them like in the photo. It should at least be 1m to 2m long. Hang them outdoor or indoor. It will make a pretty decorative, I bet no one else will ever have the same decorative banner, your guest will be very impressive with your creativity.
And there you go! Now you don't need to throw out old scarves anymore. We'd love to see your DIY scarf projects, too.
---
Leave a comment